X
Looks like you are a new visitor to this site. Hello!
Welcome to Hope For Film! Come participate in the discussion, and I encourage you to enter your email address in the sidebar and subscribe. It's free! And easy! If you have any suggestions on how to improve this website or suggestions for topics please don't hesitate to write in to any of the blogs.
You can also follow me on Twitter or Facebook.
(If you keep getting this message, you probably have cookies turned off.)
The Human Spirograph:

I enjoy repetitive movement as much as the next, but somehow I don't think I could find "the music in these circles".

Thanks for the tip BrainPickings!Tweet


A mandala is "a microcosm of the universe from the human perspective".
The
Rubin Museum
in NYC has
a fun program
to build and print your own Mandala. The site also tells you what each pattern represents so you can find the meaning to the beauty.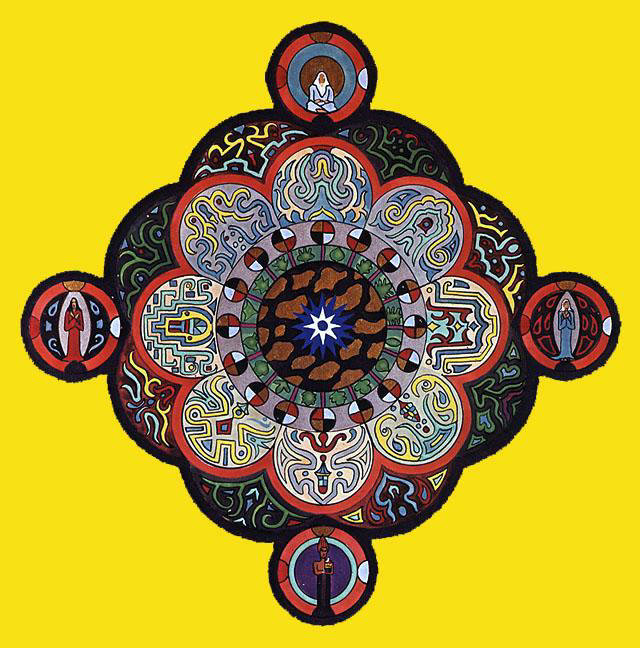 The Giant Whale Creator himself, Richard Ellis, tossed this one into the Schnozze Pool and we dig it!  
Proof yet again that there is no end to creativity.  How many different ways are there to make something totally unique and beautiful and stunning?  The list continues to grow.  What we like about this is how it is solid but it is not, how it is a line but it is not.
Now if we can only figure out why they have the same number of balls as homeruns that Hank Aaron hit, we can go to sleep happy tonight.

Groovy beasts in the East Village!  Yeah, so what else is new, eh?  Still this Travis Louie cat is splendid with the pencil.  You can see his monsters here, or go see them live at the Fuse Gallery on 93 Second Avenue.
Why is watching something do lots of stuff for no reason other than to keep moving so entertaining? Is there a section of the brain that loves useless complexity?  Was it really Rube Goldberg that really got this glorious contraption ball rolling.
We've sniffed out a bowlful of such wonderfully organized chaos to place in The Bowl today.
It's hard to find a well shot video of the Goldbergian devices that call themselves art.  But this one qualifies:
George Rhoads seems to be the most recognized complicated-marble-run-as-art maker out there but unfortunately I have not been able to locate any quality videos of his machines in action.  You can see a lot of what he's made
right here though.

Enviromental Graffiti showed us a variation on yesterday's Hi-End Junkbots post, with a series of fantasy habitats made from discarded kitchen appliances and utensils.  As my son said quite sometime ago "Everything is Art".  Tweet