X
Looks like you are a new visitor to this site. Hello!
Welcome to Hope For Film! Come participate in the discussion, and I encourage you to enter your email address in the sidebar and subscribe. It's free! And easy! If you have any suggestions on how to improve this website or suggestions for topics please don't hesitate to write in to any of the blogs.
You can also follow me on Twitter or Facebook.
(If you keep getting this message, you probably have cookies turned off.)
Some music is for the birds.  This is made by them.  Little wing indeed.
First Tokyo, then The World! You've seen him. Somehow that hand holds him back. You know that he wants to move, but he's stuck in a box. It is so sad. Well, one night, over in Japan…
Thanks Yael!Tweet

"No teddy bears were harmed in making this video".
So you say you want to be a special effects designer, eh?  Here's a neat display of what can be done with Adobe After Effects.
Things get a little weird.  Which is how we like them here.
Sure it's been everywhere, but we have a nose for it too.Tweet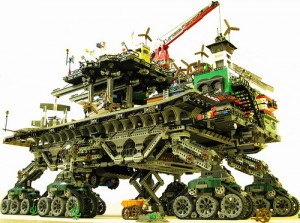 This may well be the greatest build ever! Or at least of the week… But the fact that it is invented and not based on anything else scores real points in our bowl. Check out the full Flickr file here.
You tell us: what's better, Crawling World, or one of the 17 Top Lego Creations Of All Time.Tweet