X
Looks like you are a new visitor to this site. Hello!
Welcome to Hope For Film! Come participate in the discussion, and I encourage you to enter your email address in the sidebar and subscribe. It's free! And easy! If you have any suggestions on how to improve this website or suggestions for topics please don't hesitate to write in to any of the blogs.
You can also follow me on Twitter or Facebook.
(If you keep getting this message, you probably have cookies turned off.)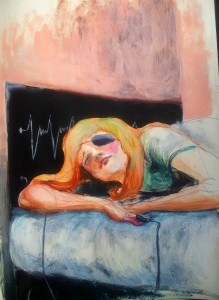 Currently, I'm crowdfunding on Kickstarter for The Quantified Self, an experimental story about a family that records and analyzes everything about themselves. It's my third science-fiction film mainly because where I grew up science fiction represented hope for something better. Just twenty years ago I was a humble physics student at Kharkov State Polytechnic University in the former Soviet Union. When I came to the US I had to start from scratch like every immigrant. My first job was $4.75 an hour working at a hardware store on Coney Island. It took me 15 years to get a stable job in IT on Wall Street. It also took me 15 years to realize that I was moving away from myself. I felt depressed and confused. Having a job I didn't like eroded me from inside and made me rather passive and ignorant about the world around me. Something was missing.
[...]
It's Buster's birthday.  Celebrate it with this: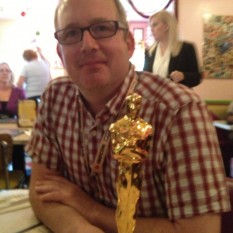 Bet you didn't know I was responsible for this summer's biggest box office hit. Yup. Guardians Of The Galaxy: I am responsible for that.
And if you were in Zurich for their film festival, you might have gotten some excellent advice on how to make award winning films.  It may have seemed like Nicholas Chartier was giving the speech, but […]
Did you miss the excerpt of my book "Hope For Film" that Women And Hollywood ran the other week? It's not too late.
It is so easy to think we've moved away from the TV and to mobile and online, but..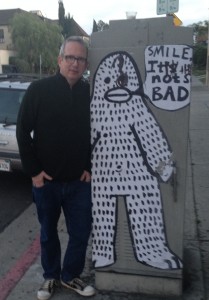 This Wednesday, Sept 17th at 1P ET I will be doing a Reddit AMA and I hope you can join me.  Don't hold back. Ask me anything.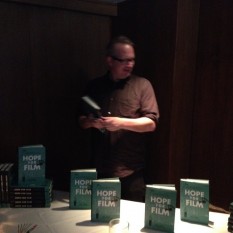 In reviewing my book, Nick DeMartino captures a great deal of what I am feeling these days. I think we can move things forward and build it better together.  Nick spots how my love of cinema drew us forward and then how that same love drew me away from a focus on project producing.
"At a certain point, living an […]
I hope film fans everywhere find my book and dig it.  It is so hard to get the word out that I am particularly grateful whenever anyone writes something good about the book.  Evidently it makes a huge difference when someone posts a five-star Amazon review.  Hopefully those of you who read this blog and recognize how much effort has […]