X
Looks like you are a new visitor to this site. Hello!
Welcome to Hope For Film! Come participate in the discussion, and I encourage you to enter your email address in the sidebar and subscribe. It's free! And easy! If you have any suggestions on how to improve this website or suggestions for topics please don't hesitate to write in to any of the blogs.
You can also follow me on Twitter or Facebook.
(If you keep getting this message, you probably have cookies turned off.)
You've given me the support I needed to go forth and try to get this done. Granted, I had enough support from the beginning to actually believe there was a chance I could not just make movies, but make good movies. That is a real gift, an advantage few have. Courage, faith — those things were there, but so was doubt and fear. Love and hate. The wolves in battle.
What if it didn't work? And then when that was true, when it did stop working, or at least start to stop working for most, what made me think I could help build something better?
What gives us the strength to make big decisions? To change our path? To take on new burdens? [...]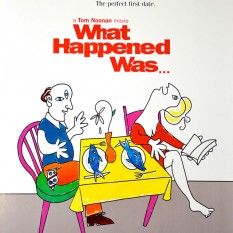 Recently Jon Brooks at KQED wrote up a very nice piece on Tom Noonan's WHAT HAPPENED WAS (1994). That film won multiple awards at Sundance but barely go seen.  Unfortunately it does not sleep alone in my bed of barely seen almost-masterpieces.  As strong as my track record may be, it still holds some flops, misfires, and damn bad luck […]
Yup.  I will tell some great tales, read a few passages, answer a lot of questions, and distribute some free gifts.  All this and more this Friday evening.  At Book Soup. 7p.  8818 Sunset Blvd.  See you there!
I have great HOPE for what is happening right now in the film business.  I recently wrote about it for The Hollywood Reporter. Check it out here.
It's Buster's birthday.  Celebrate it with this: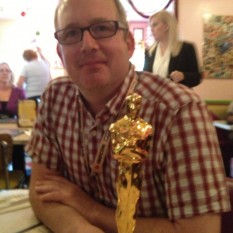 Bet you didn't know I was responsible for this summer's biggest box office hit. Yup. Guardians Of The Galaxy: I am responsible for that.
And if you were in Zurich for their film festival, you might have gotten some excellent advice on how to make award winning films.  It may have seemed like Nicholas Chartier was giving the speech, but […]
Did you miss the excerpt of my book "Hope For Film" that Women And Hollywood ran the other week? It's not too late.
It is so easy to think we've moved away from the TV and to mobile and online, but..